Trial pack available
This pack can be downloaded by registered customers only. A valid product key is required to download the full version containing all the objects (80 objects).
Not yet a registered IconWorkshop user?

Buy IconWorkshop now and download all the image object packs. Lifetime license, no time limit, get all future image packs for free!
If you are not registered, you can download the Tryout Pack which contains a limited number of objects (14 objects). Using this pack you'll be able to create a few high-quality sample icons. You need the Trial Version of Axialis IconWorkshop to use this pack.
What is an object and how to create icons from objects?
An object is a simple bitmap image provided in higher resolution. Objects also contain an alpha channel which permits creating interesting effects like semi-transparency, lighning, outer or inner glow, shadows...
An object contains one part of the final icon. You can use them as-is or combine several of them together to create the final artwork. This can be done very easily by simple mouse drag & drops in Axialis products.
To get more information about objects, icons and icon creation, visit the links below:
• How to use Image Objects to create Icons?
Description
Iconleak Object Pack is composed of 80 objects (read more about objects) to create icons for applications and websites. Using drag & drop, you can create icons by associating basic objects and action overlays. The style is clean and professional which make them suitable for commercial projects.
Below is an example of an icon set which can be done in a few minutes using this pack:

The pack permits creating application icons in sizes 16x16 to 256x256 as required in modern applications compatible with Windows multi-DPI capabilities. Axialis IconWorkshop creates all the required image formats in a few clicks:
Content of the Pack
The pack contains 80 image objects. Objects are provided in 256x256 resolution in order to permit hi-quality downscaling in all sizes. Here is the list of objects included in the pack
Folder "Atrous - Windows 7 Icons Set"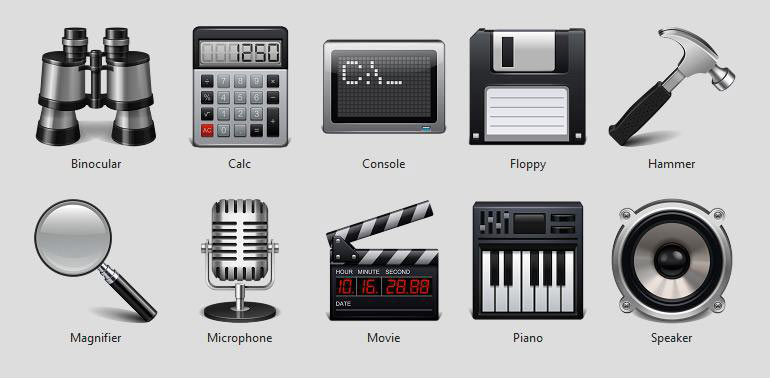 Folder "Azuline - Business Icons Set"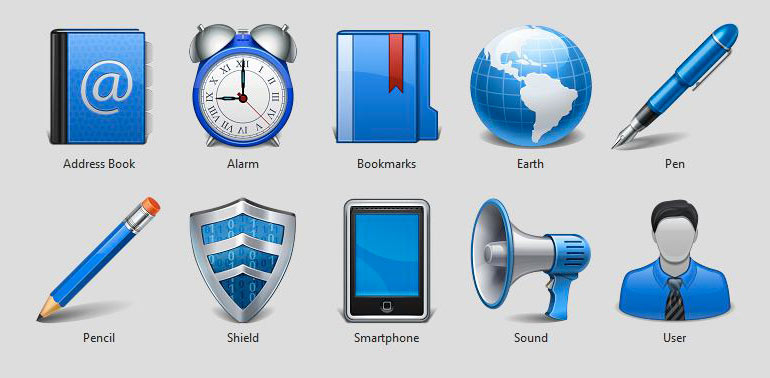 Folder "Cerulean - Applications Icons Set"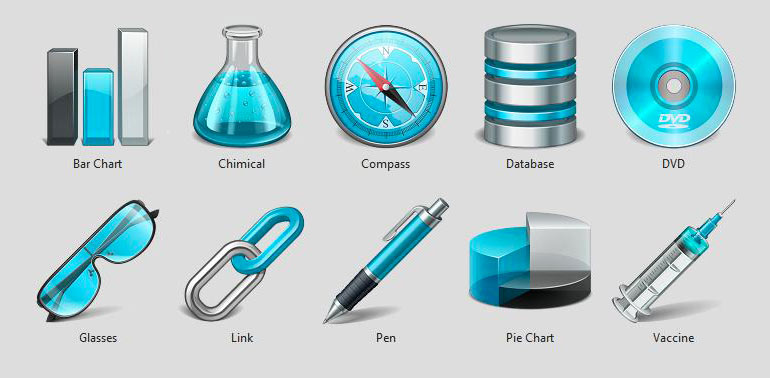 Folder "Or - Applications Icons Set"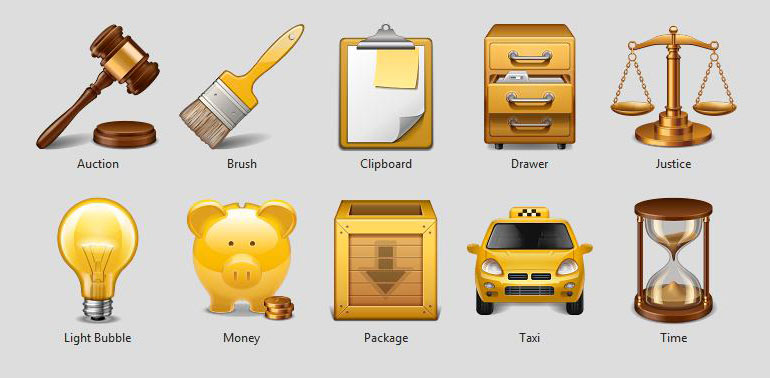 Folder "Stainless - Applications Icons Set"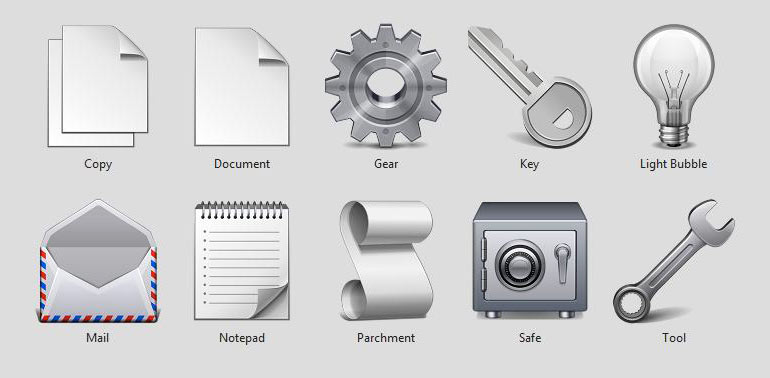 Folder "Status Icons Set"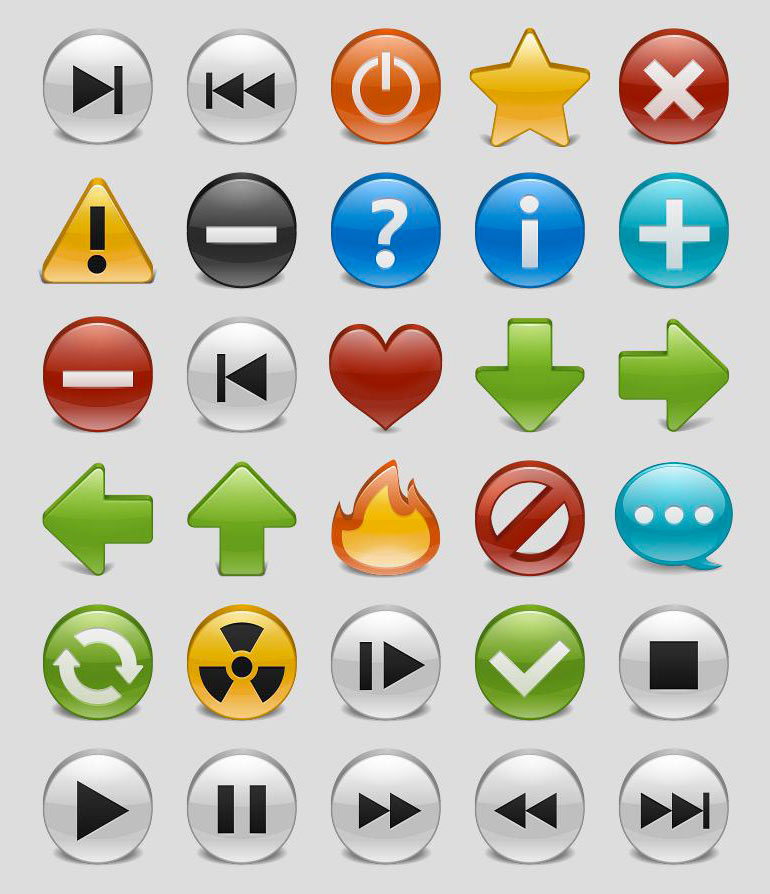 How to download and install the Package?
Image Objects are distributed in a self-install package. Just download the file by clicking the "Download Now" button and launch the install procedure. You may be prompted by Windows or any other antivirus application to confirm the download and execution of the file. Click "YES".
Installing packages downloaded from Internet is potentially dangerous.

Install packages that you download on Internet may contain viruses. However your security is our priority and all our files are digitally signed and periodically tested against all known viruses. Also, if you have an Antivirus software installed, the file will be automatically checked before it is launched.
When downloaded, launch the installation and follow the procedure. When done, the objects are installed in the "Axialis Librarian" folder. If an associated application is installed it is launched.